Two people of neo-Nazi ideology have been arrested and accused of planning the destruction of the Baltimore electrical network, in a plot with racist motives with which they aspired to "completely destroy" this city with a majority black population, as reported on Monday. the United States Department of Justice.
The first suspect is Brandon Russell, 34, a resident of Florida and a neo-Nazi leader already on file with the Police. Russell had been released last year after completing a sentence for making bombs. In jail he had met Sarah Beth Clendaniel, 32, of the state of Maryland, the second defendant. Clendaniel was also serving a prison sentence at another center at that time, for robbing convenience stores armed with a machete.
Both, according to the statement of charges, hatched a plan that, if it had gone as they thought, would have unleashed chaos in Baltimore, in the eastern United States and about 600,000 inhabitants. His idea was to attack up to five power plants around the city with bullets, with the idea of ​​blowing up the transformers and leaving the city without power and paralyzed. If convicted, the two men arrested last week face up to 20 years in prison for planning to destroy a power plant.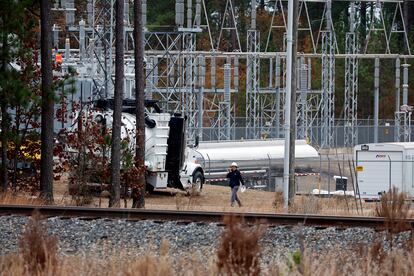 "Carried away by their ideology of racial hatred, the defendants allegedly planned to attack power grid facilities," Assistant Attorney General for Homeland Security Matthew Olsen said in a statement. "The Department of Justice will not tolerate those who threaten critical infrastructure and endanger communities in the name of violent domestic extremism."
Russell is the founder of a neo-Nazi group known as the Atomwaffen Division, whose goal is to "attract the collapse of civilization" and cause violence that triggers a race war, according to the Southern Poverty Law Center, a civil rights organization that studies racist and hate groups. According to the FBI investigators, Russell was the mastermind of the plan and Clendaniel who was going to be in charge of executing it.
Join EL PAÍS to follow all the news and read without limits.
subscribe
"Russell provided instructions and information on the locations," said Special Agent Thomas Sobocinski, head of the FBI's Baltimore office. "He described the attack on electrical transformers as the biggest thing anyone could do." Among other things, he advised his cronies to carry out the attack in the winter months, when the demand for electricity is greatest.
"If we can get what I hope for… it will be legendary," Clendaniel had admitted on January 29 in an encrypted social media conversation with someone Russell had introduced him to. Neither of the two suspects knew it, but that person was an informant for the FBI, the federal police. Throughout the talk, the woman explained that if they attacked multiple plants in quick succession, it would trigger an avalanche of power outages. That, in turn, would precipitate a wave of unrest. The combination "would completely destroy the entire city." "We could possibly leave it in ruins," she added.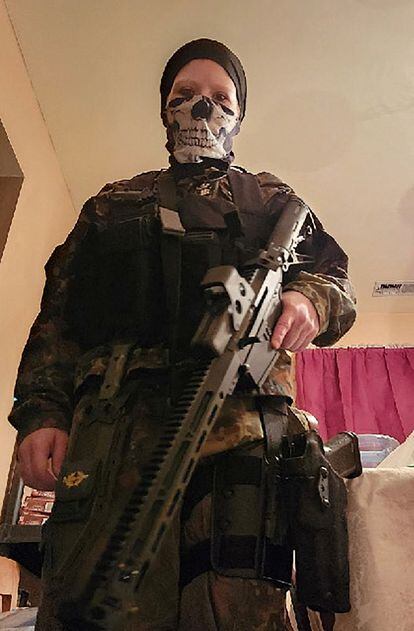 In recent times, white supremacist groups and other violent far-right groups have turned their attention to the US power grid as a target of their attacks. In recent months, damage has been perpetrated at power plants in the states of Oregon, Washington and North Carolina, which left thousands of people without electricity and has not yet been clarified.
White supremacist plots to attack power grids "drastically increased in frequency" from 2016 to 2022, and most notably since 2019, according to a George Washington University study published last September. In the last seven years, charges have been filed against thirteen sympathizers of those movements for participating in such plots, according to the report's count; eleven of them were charged as of 2020.
In February of last year, a Department of Homeland Security bulletin warned that violent domestic extremists aspired to interfere with electrical and communications networks as a "way to sow chaos and further their ideological goals."
Follow all the international information on Facebook and Twitteror in our weekly newsletter.