Just like what happened to Canelo, David Benavídez can't stand Caleb Plant: "I'm going to break his mouth to make him pay"
Photo: Michael Owens/Getty Images
The name of David Benavídez has been making more noise in the boxing scene in recent years. by virtue of his undeniable attributes in the ring, his perfect mark and an interesting personality as a fighter.
Mike Tyson dubbed him the "Mexican Monster" during a podcast taping, a nickname Benavídez loved, and several boxing legends have insisted in recent months that Saúl "Canelo" Álvarez must face him.
But the reality is that the Mexican-Ecuadorian man born in Phoenix He still needs to win a big fight to be able to claim that long-awaited appointment with Canelothe biggest boxing star today.
David Benavídez will have the opportunity to achieve this on March 25 when he faces the American Caleb Plant in a clash of former world champions to be held at the MGM Grand in Las Vegas. There is nothing really agreed, but if Benavídez wins and looks good, the duel with Canelo could start to take shape.
"I think that after this fight that I beat Caleb Plant people will call this fight more [con Canelo]. And you have to give the fans what they want to see. It is time to make the fight. I'm ready," says Benavídez in a talk with La Opinión.
"I feel very good right now because I have the support of all the legends of the sport and I believe that this is the fight that the entire public wants to watch," he adds about a possible duel with the redhead, who this May will face John Ryder -a public unknown- in Guadalajara.
"Canelo is a legend too and I am a very young fighter who wants to make my own history. And I think I'm the best super middleweight."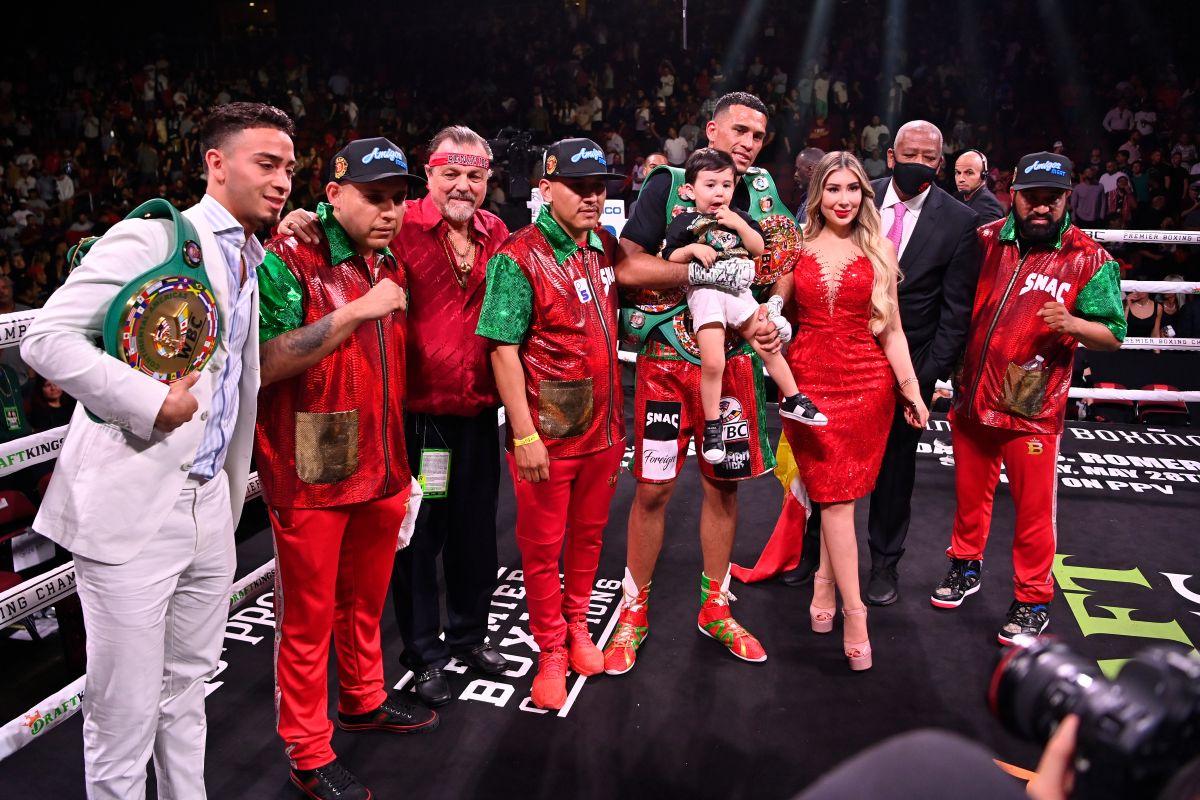 David Benavídez promises to knock out Plant in less than six rounds
As for the fight against Plant, it will be for the interim World Boxing Council super middleweight title that Benavídez obtained in May 2022 by defeating veteran David Lemieux.
Benavidez (26-0) is said to be ready for combat. His goal is to knock out Plant (22-1) and he even dares to promise that he will finish him off in less than six rounds..
"I feel very good. We are 100 percent ready for the fight, we already had a four-month camp," says Benavídez.
It turns out that the fighter also known as "Red Flag" can't stand Plant. The animosity is great and the lawsuit has been cooking for several years via statements.
"He is a type of person that I don't like: I don't like how he is, how he talks, all the things he says about me," says Benavídez.. "We have been wanting to fight for five years now… It is time to fight. I am going to break his mouth to make him pay for all the things he said about me ".
Something must have Caleb Plant to make his rivals speak so badly of him. Canelo lashed out at Plant as part of a row at the press conference ahead of their 2021 matchup.
"I promised all my fans that I'm going to knock him out before round 6. That's the plan, we're going to follow that plan," added Benavídez. "I want to show people that I am a monster. I have 26 fights with 23 knockouts, and there are only two people that I have not knocked out. I'm going for the knockout in this fight."
Read more:
– The WBC endorses that the winner of Benavídez and Plant is the mandatory challenger for Canelo
– Father of David Benavídez says that Canelo fears losing all his fame to his son
– Gervonta Davis is late for her first press conference with Ryan Garcia
Author Profile
Allow me to introduce myself. I am Nathan Rivera, a dedicated journalist who has had the privilege of writing for the online newspaper Today90. My journey in the world of journalism has been a testament to the power of dedication, integrity, and passion.

My story began with a relentless thirst for knowledge and an innate curiosity about the events shaping our world. I graduated with honors in Investigative Journalism from a renowned university, laying the foundation for what would become a fulfilling career in the field.

What sets me apart is my unwavering commitment to uncovering the truth. I refuse to settle for superficial answers or preconceived narratives. Instead, I constantly challenge the status quo, delving deep into complex issues to reveal the reality beneath the surface. My dedication to investigative journalism has uncovered numerous scandals and shed light on issues others might prefer to ignore.

I am also a staunch advocate for press freedom. I have tirelessly fought to protect the rights of journalists and have faced significant challenges in my quest to inform the public truthfully and without constraints. My courage in defending these principles serves as an example to all who believe in the power of journalism to change the world.

Throughout my career, I have been honored with numerous awards and recognitions for my outstanding work in journalism. My investigations have changed policies, exposed corruption, and given a voice to those who had none. My commitment to truth and justice makes me a beacon of hope in a world where misinformation often prevails.

At Today90, I continue to be a driving force behind journalistic excellence. My tireless dedication to fair and accurate reporting is an invaluable asset to the editorial team. My biography is a living testament to the importance of journalism in our society and a reminder that a dedicated journalist can make a difference in the world.