At least 56 people have died and 700 have been injured after a magnitude 5.6 earthquake shook the Indonesian city of Cianjur on the island of Java on Monday, according to the governor of the province, Ridwan Kamil. Authorities are working to determine the extent of what happened and the governor has warned that the death toll could rise. At the moment there are hundreds of victims who are being treated in hospitals. Herman Suherman, head of Cianjur's administration, told MetroTV news channel: "Most have fractures after being found trapped in the rubble of buildings."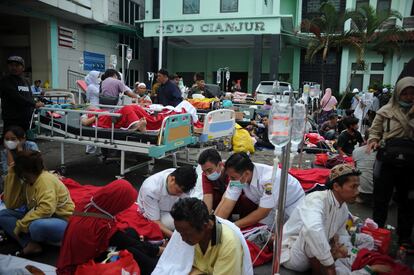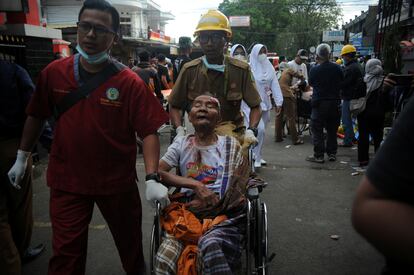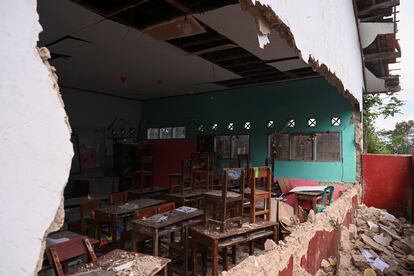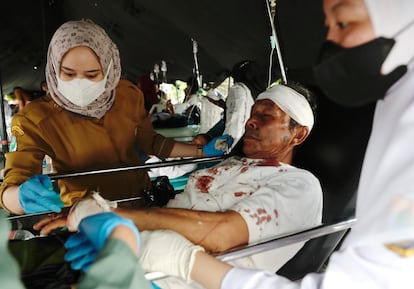 The epicenter of the earthquake has been recorded in Cianjur, located about 75 km southeast of Jakarta, the capital. The Indonesian Meteorological and Geophysical Agency (BMKG) has added that there is no possibility of a tsunami. The shock was also felt in Jakarta but, for the moment, no casualties or significant damage were reported.
The national disaster agency has explained that several businesses, a hospital and an Islamic boarding school in that area have suffered significant damage. Metro TV footage showed some buildings in Cianjur being reduced almost completely to rubble as concerned residents stood outside.
Mayadita Waluyo, a 22-year-old lawyer, described the panic of the workers, running for the emergency exits. Waluyo has stated: "I was working when the ground trembled. I could clearly feel the jolt." "There are many families in the villages that could not be evacuated," she added.
Indonesia frequently experiences earthquakes as the country straddles the so-called Pacific Ring of Fire, a highly seismically active zone where different plates in the earth's crust meet and create a large number of earthquakes and volcanoes.
Join EL PAÍS to follow all the news and read without limits.
subscribe
Follow all the international information on Facebook Y Twitteror in our weekly newsletter.